use the mobile app on your most convenient device!
Download the Open Gallery mobile app and listen to professional audio guides and experience a unique tour. Listen what art has to say. Choose from five different familiar voices and immerse yourself in an independent open-air art journey. Audio tours guiding you through the urban art gallery.
A private tour guide on your phone
A mobile application that allows you to get to know the international urban art gallery "Open Gallery", which presents 49 works of urban art (street art wall drawings, sculptures, art and light installations), created in Lithuanian and English. A total of 5 unique audio guides were created in Lithuanian and 3 in English, recorded in the professional recording studio of professional actors.
Audio tours for everyone
For those who want to get to know all the works, there is an hour-long audio guide that introduces the gallery's works, the artists themselves, their techniques and the history of the territory. Recitation, music – Adas, Petunia. For those in a hurry, there is a shorter, 30-minute audio guide that briefly introduces all of the gallery's artists and their work. Recitation, music – Adas Gecevičius, Petunija.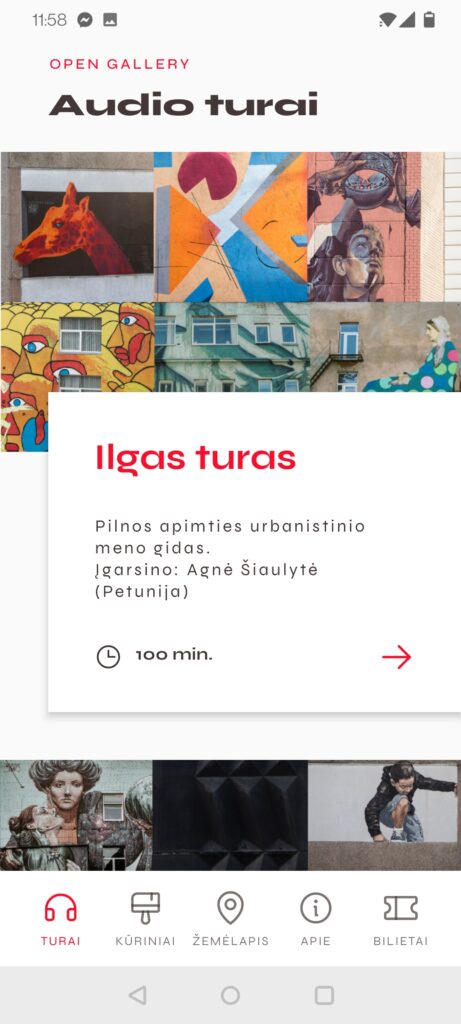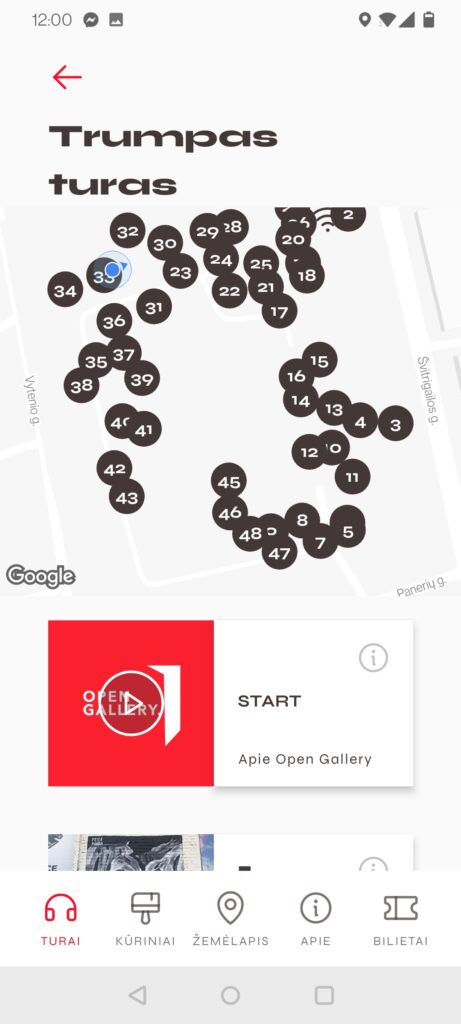 Designed for a wide audience
Elfa's audio guide, which tells the story of a former electrical engineering factory, is a brief return to the territory's past. In order to attract young people, the mobile application also includes original audio guides created in collaboration with well-known artists – "Hip hop step", sounded by rap improvisation representative Rokas Grajauskas and music author Victor Diavara. "Comic Audio Guide", voiced by Lukas Šidlauskas, better known by the stage name "Šventinis Bankuchenas".
Travel the art trail on your own
Get up and running quickly with a handy, intuitive map of the author's introductory videos. The gallery is open to all visitors for free, but every app user has the opportunity to support the project.